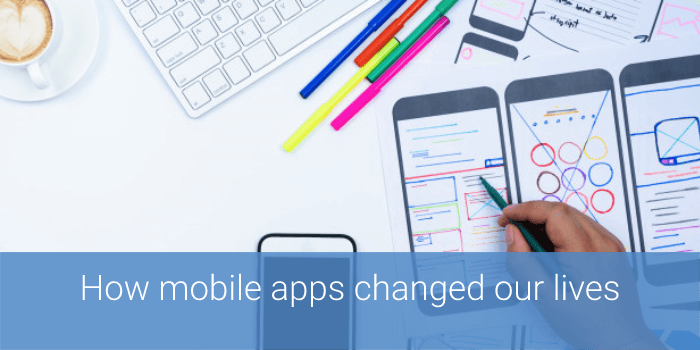 Mobile app development is a real need nowadays, we cannot live without it
How to develop a successful mobile app?
Smartphones have really changed our lives... but how has developing a mobile app become so popular?

It's a fact that technology is really important nowadays. What's more: technology is essential for our lifestyle. Everyone knows that... that's why I'll not focus on this, but on mobility technology. This is why, at Abalit, we love developing mobile apps for entrepreneurs and startups, because we can improve everyone's day-to-day.
Our mobile app developers in Barcelona are waiting for your inquiry! Just tap here to get your mobile app development quotation for free.
A few years ago, a mobile phone was just a device used to make exactly what it was meant to do: phone calls. However, time has gone by, and now most of us have a smartphone with lots of installed apps. Well, said this way, it sounds just like the next logical step but... what if I tell you that your smartphone is more powerful than most old computers?

That is why many enterprises want to acquire a mobile app development company.



I remember when I connected to the Internet for the first time. I used a 48Kbps modem. It just took ages to connect and, once connected, if I received a phone call, the connection would just be dropped. After a while, I bought a 56Kbps modem.. wow! That made a noticeable difference! But... once again... what if I told you that apps using 5G mobile networks connect to the Internet at 10.000.000Kbps?

But that's not all! Mobile apps can use geolocation services, as our smartphones are equipped with GPS. In addition, we can create a mobile app which can access the accelerometer, compass, cameras, light sensors, proximity sensors, NFC technology, gyroscope and many other sensors.

We love developing useful mobile apps. It's said that 95% of us are no more than 2m away from our cell phones 24/7. This means that we can access our applications pretty fast, as well as answer calls, read messages, check mail, etc. anytime, anywhere. Smartphones are no longer simple mobile phones nowadays. Let's say that these devices are small computers that we carry wherever we go. This fact allows mobile app developers like us build apps that interact and keep in touch with your customers, and even send them Push Notifications.
Attention: If you want to start your own business and need mobile app developers in Barcelona or Madrid, we are you application development company. Get your free app development quote now by following this link: Free mobile app development quotation
And before you leave, allow me to say that I personally think that smartphones should not just be seen as mobile devices, but as a great way to improve the way you connect with your customers. Getting the right app development services will maximize your business, and help you reach more public. Why being only in the web, while you can be mobile?

The only limit is your imagination... so... let's imagine, and keep moving!
.